June 1, 2016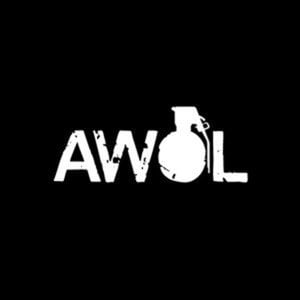 II Timothy 4:9-15
(All scripture is from the New King James Version unless otherwise indicated.)
We have been looking at II Timothy 4:9 through 15:
      Be diligent [Timothy] to come to me quickly; for Demas has forsaken
      me, having loved this present world, and has departed for Thessalonica
      — Crescens for Galatia, Titus for Dalmatia.  Only Luke is with me.  Get
      Mark, and bring him with you, for he is useful to me for ministry.  And
      Tychicus I have sent to Ephesus….Alexander the coppersmith did me
      much harm…beware of him….
Having just celebrated Memorial Day, we honor our veterans and active duty personnel who have served or are now serving in the armed forces to keep our country free.  God bless those who have made that decision and given their best – many times, even their lives – for those at home.
But some who were called upon to serve have shirked their duties and gone AWOL – Absent Without Leave!  This is defined by Wikipedia as "…the abandonment of a duty or post without permission (a pass, liberty or leave) and is done with the intention of not returning."  Such people justly face discipline (from the death sentence to court martial, to dishonorable discharge).
There are eight people mentioned in our featured Scripture, and we briefly looked at six in the last blog:  Timothy, Titus, Luke, Mark, Tychicus, and Crescens.  These did not go AWOL from following the Lord Jesus!  They hung in the battle and fought bravely! (See I Corinthians 15:32; II Corinthians 10:3-5; Ephesians 6:12).  Tradition has it that Timothy, Luke, Mark and Tychicus even gave their lives for the cause of Christ! (Google search – "Did ______ die a martyr?").
Two of the men named in our featured Scripture are not members of this Christian hall of fame – they went AWOL!
•      Demas – This man is mentioned only two other times besides our Scripture – Colossians 4:14 and Philemon 1:24.  While these to references are not unfavorable, Paul does not laud Demas as he does other workers when he mentions them.  It is at the end of the apostle's life we find out why:  "…Demas has forsaken me, having loved this present world, and has departed for Thessalonica…" (II Timothy 4:10).  It is not revealed what drew Demas to Thessalonica, but big city life has often been attractive to those who love this present world !  So what is wrong with loving this present world?  According to Luke 4:5 and 6, the kingdoms of the world are under the sway of Satan who pulls the strings of godless society! (See also II Corinthians 4:3, 4; I John 5:19).  James puts it this way in James 4:4, "Adulterers and adulteresses!  Do you not know that friendship of the world is enmity with God?  Whoever therefore wants to be a friend of the world makes himself the enemy of God."  And the Apostle John adds this in his first epistle, 2:15 though 17:
      Do not love the world or the things in the world.  If anyone loves the world,
      the love of the Father is not in him.  For all that is in the world — the lust
      of the flesh, the lust of the eyes, and the pride of life — is not of the Father
      but is of the world.  And the world is passing away, and the lust of it….
This is why Jesus, in His great High Priestly prayer recorded in John 17 tells the Father in verses 6, 11, 15 and 16:
      I have manifested Your name to the men whom You have given Me out of
      the world….Now I am no longer in the world, but these are in the world….
      I do not pray that You should take them out of the world, but that You
      should keep them from the evil one.  They are not of the world, just as I
      am not of the world.
So Demas… having loved this present world, turned his back on God and went AWOL from the band of the Lord's followers!
•      Alexander the coppersmith – This man may also be named in I Timothy 1:20.  According to this reference, he and a man named Hymenaeus went AWOL from fellow Christians, and Paul tells us that they blasphemed God.  Blasphemy is defined by Webster as "…profane or mocking abuse of God or anything regarded as sacred….contempt for God."  Apparently, Alexander had professed to follow Jesus Christ. But he reneged on that profession, and turned his back on the lifestyle that is to go with it! (See Colossians 1:9-12; II Peter 3:14).  Hebrews 6:4 through 6 speaks of the great danger such a person places himself in:
      For it is impossible for those who were once enlightened, and have tasted
      the heavenly gift, and have become partakers of the Holy Spirit, and have
      tasted the good word of God, and the powers of the age to come, if they fall
      away, to renew them again to repentance, since they crucify again for
      themselves the Son of God, and put Him to an open shame.
Is it any wonder that Paul warned Timothy, "Alexander the coppersmith did me much harm… beware of him…"?  Beware of those who blaspheme the Lord!
AWOL – you don't want to be found AWOL from your commitment to follow the Lord Jesus Christ!  He is the only way to eternal life and heaven!  And He is the only One who can give abundant life here and now! (See John 10:10; Galatians 5:22, 23).  Come to Him and never turn your back on Him!