January 31, 2018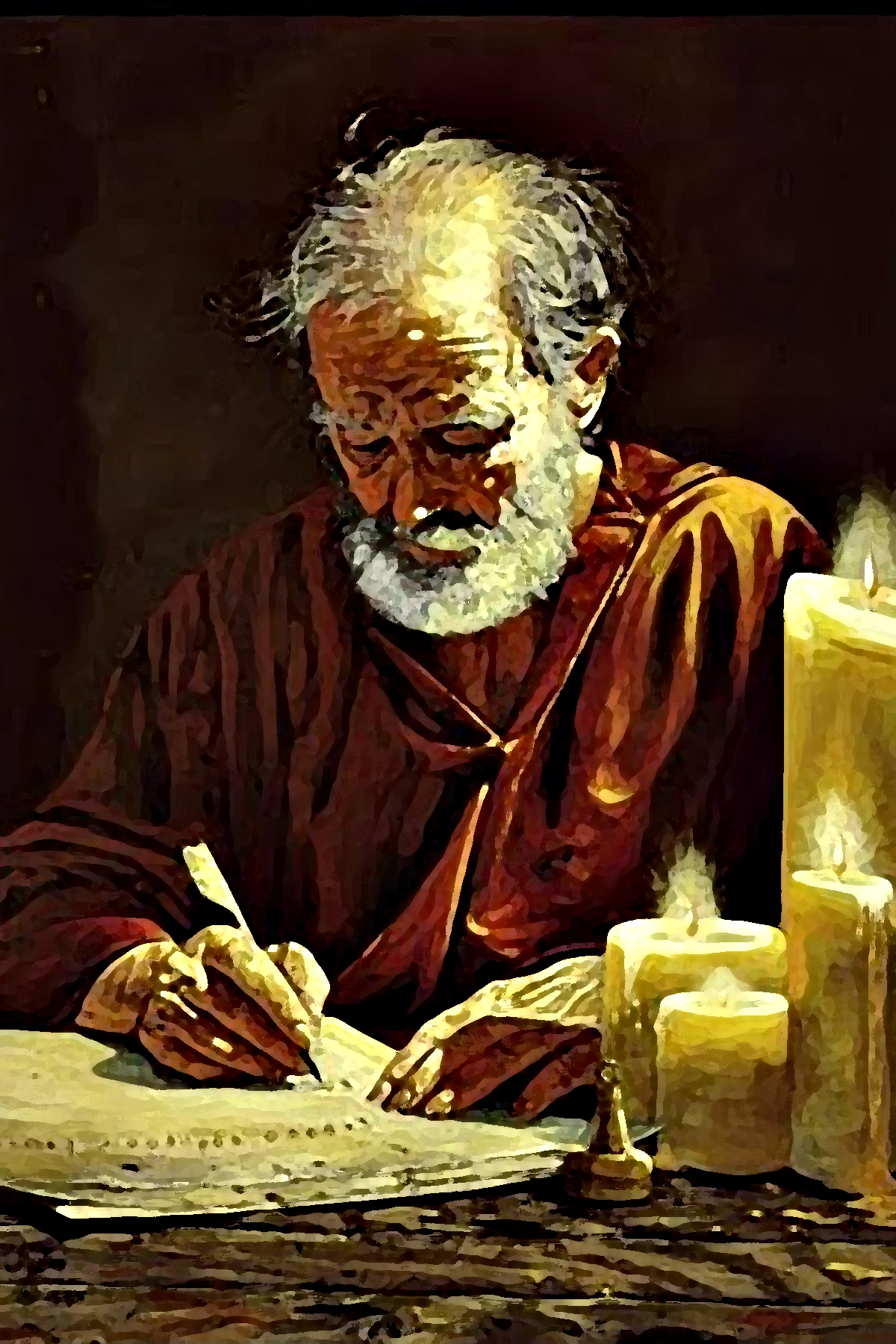 Ephesians 4:22 – 24
(All Scripture is from the New King James Version unless otherwise indicated)
We highlighted the negatives of Little Acceptable Sins from Ephesians 4:31 in our last blog.  Now it is time to move on to verse 32 where Paul emphasizes the positives!  This series is based on Ephesians 4:22 through 24:  'Little' Sins being those that the old man (the sinful nature) produces.  And they are 'Acceptable' in that too many Christians don't consider them serious!  But Paul does!  And so does God!  Here, once again, is our featured Scripture:
      …put off concerning your former conduct, the old man which grows cor-
      rupt according to the deceitful lusts, and be renewed in the spirit of your
      mind, and…put on the new man which was created according to God, in
      righteousness and true holiness.
We are admonished to put off the old sinful nature, and put on the new godly nature – because there are a lot of Little Acceptable Sins that come out of that old sinful nature, defeating the purpose for which God has called us! (See John 13:34, 35; Romans 8:29; Acts 1:8).  They are Acceptable only because (and especially because) modern Western Christians tolerate these sins in their lives and the lives of other believers!  Ephesians 4:32 generally shows us how we should be living:  "And be kind to one another, tenderhearted, forgiving one another, just as God in Christ also forgave you."
•      "And be kind to one another…."
       ✞      What does it mean to be kind?  Thayer's Greek Defiinitions tells us the Greek word for kind – χρηστός (pronouced khras-tos') – means, "…fit for use, useful… virtuous, good…[concerning people] kind, benevolent."
       ✞      We can get a better understanding of being kind from how the word is used concerning God:
               ▸      Ephesians 2:4 through 7 – "…God…because of His great love with which He loved us, even when we were dead in trespasses, made us alive together with Christ…and raised us up together, and made us sit in heavenly places in Christ Jesus, that in the ages to come He might show the exceeding riches of His grace in His kindness toward us in Christ Jesus."  God's grace, love, and kindness provided salvation and the potential of a full life for sinners! (See John 10:10).
               ▸      Titus 3:3 through 5 – "…we…were once foolish, disobedient, deceived, serving various lusts and pleasures, living in malice and envy, hateful and hating one another.  But…the kindness and…love of God our Savior toward man appeared …[and] He saved us…."
       ✞      Kindness is included in the nine manifestations of the fruit of the Spirit (see Galatians 5:22, 23) – fruit that is to be absolutely vital in our Christian lives!
       ✞      Kindness is also translated goodness in Romans 2:4 (Contemporary English Version):  "God's wonderful goodness….Don't you know that the reason God is good to you is because He wants you to turn to Him? "
•      "…be…tenderhearted…to one another…."  A combination word in the Greek as well as in English – Strong's Greek Dictionary says εὔσπλαγχνος (pronounced yoo'-splangkh-nos) means, "…well-compassioned, that is, sympathetic."  I believe the word empathetic belongs also in the definition because it is 'deeper' than just being sympathetic.  Having sympathy is described by Google Dictionary as, "…feelings of pity or sorrow for someone else's misfortune."  But being empathetic means, "…showing an ability to understand and share the feelings of another." (Google Dictionary).
•      "…be…forgiving one another, just as God in Christ also forgave you."
       ✞      The basis of forgiving one another lies in the fact that God in Christ also forgave you!
               ▸      Could anyone ever go through more torture, degradation, and pain than did Jesus at the cruel hands of men?
               ▸      More than the physical suffering and death, Christ "…was made sin for us…" (II Corinthians 5:21).  The perfect and sinless Son of God took upon Himself all the sins of the world – my sins and your sins – and suffered in our place the eternal hell of the Father's condemnation!
               ▸      Yet what did Jesus say while He hung dying on the cross?  "Father, forgive them, for they do not know what they do." (Luke 23:34).
                        ➨      Even in the midst of experiencing what the worst men could do to another man, the Lord asked forgiveness for His persecutors!
                        ➨      Anything we are asked to forgive that another has done against us, is far less than what Jesus experienced!  In other words, if He can forgive those who so abused Him, I can forgive my adversaries!
       ✞      Christ taught us to pray in the Lord's Prayer, "…forgive us our sins, as we forgive everyone who sins against us." (Luke 11:4 – International Standard Version).  Then Jesus adds these words after Matthew's version of the Lord's Prayer:  "For if you forgive men their trespasses, your heavenly Father will also forgive you.  But if you do not forgive men their trespasses, neither will your Father forgive your trespasses."
               ▸      It is not that God's forgiveness is dependent upon our forgiving others first!
               ▸      It is more that if we are unforgiving, it is a strong indication that we have never expereinced, understood, and accepted the Father's forgiveness through the Son!
       ✞      Because we are imperfect people still infected with a sin nature, even the strongest Christian will sin against other believers!  If the Body of Christ (see I Corinthians 12:27) is to remain strong, there has to be a lot of forgiveness among its members!  And so, we are admonished:  "…be…forgiving one another, just as God in Christ also forgave you."
We will continue on Friday with the seventh offering in this series.