February 28, 2018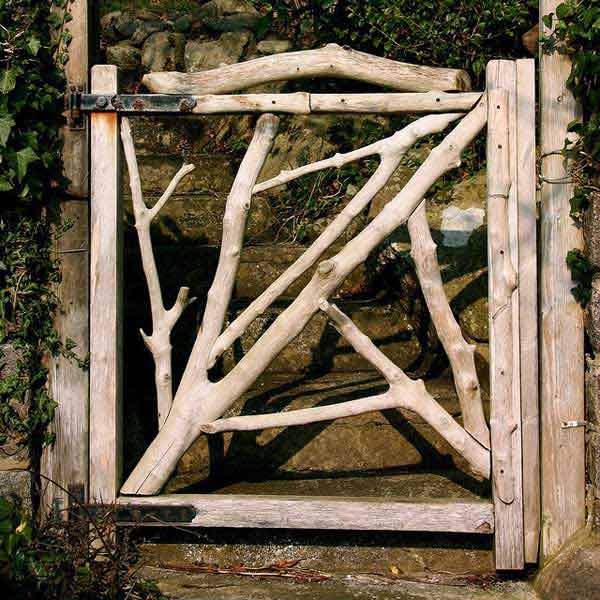 Romans 14:12, 16, 21, 23
(All Scripture is from the New King James Version unless otherwise indicated)
The Four Gates Of Christian Conduct is a progression of checks from Romans 14 to see if what you are about to say or do is acceptable to the Lord.  Even if you are a new Christian without much Bible knowledge, these Four Gates are easy to use and will help you live in a way that pleases Jesus Christ.
•      The First Gate Of Christian Conduct is from Romans 14:12 – "So then each of us shall give account of himself to God."  At the Judgment of Believers (see I Corinth-ians 3:10-15), Jesus will review our lives – how we have lived as Christians, for God's glory or pursuing our own agenda – and we will be eternally rewarded (or lack thereof) as we enter the kingdom.
•      The Second Gate Of Christian Conduct is in Romans 14:16 – "Therefore do not let your good be spoken of as evil."  Sometimes we can say or do something from pure and Godly motives, but it can be interpreted by others as being ungodly.  Jesus Himself ran into this problem more than once!  One example is in Luke 5:27 when the Lord called Levi (also known as Matthew – see Matthew 9:9), a tax collector, to be His disciple…
      And he left all, rose up, and followed Him.  Then Levi gave Him a great
      feast in his own house.  And there were a great number of tax collectors
      and others who sat down with them. (Luke 5:28 and 29).
       ✞      Now tax collectors, being Jewish, were despised by other Jews.  They worked for the hated Romans to collect empirical and local taxes.  Often they were allowed to extort more than the amount of the taxes owed.  And many tax collectors were rich! (See, for instance, the example of Zacchaeus in Luke 19:2-10).  So tax collectors were despised and classified in the minds of pious Jews as sinners! (See Luke 18:11).
       ✞      "And Jesus answered and said to them, 'Those who are well do not need a physician, but those who are sick.  I have not come to call the righteous, but sinners, to repentance.' " (Luke 5:31).
But the incident seems like it goes against this Second Gate Of Christian Conduct!  Didn't Jesus care that His good would be spoken of as evil ?  There are times when we have to be more concerned with what God wants rather than human opinion.  As Peter and John told the Jewish leaders in Acts 4:19 and 20:  "Whether it is right in the sight of God to listen to you more than to God, you judge.  For we cannot but speak the things which we have seen and heard."  Just make sure that you are led by God's Holy Spirit before you say or do something that might offend someone else!
A case in point was Cecilia in the early 1970's.  She was a 60's hippy into the party and drug scene.  But she also had training as a nurse.  Somewhere out West she was converted to Christianity – really converted!  She came bopping barefoot back into the small Pennsylvania town where I was pastoring my first church.  Ceil rented the gas shack outside of town – a tiny dwelling with no running water or electricity – and she rented it for next to nothing.  She then proceeded to go back to the local party scene and even was known to bring young men back to live with her at the gas shack!  What a time the church gossips had with that!  What they did not know was that Ceil actually rescued overdosed druggies from the parties, and nursed them back to health!  She would also witness to them and lead them to accept Jesus Christ as Savior!  A controversial ministry?  Yes!  But she rescued more than one life both here and now and for eternity!  I spent some time getting to know Ceil, a dedicated follower of her Lord!  I also explained her ministry to some of the church people who were horrified by her perceived behavior.
Again, this sounds like it goes against The Second Gate Of Christian Conduct – "Therefore do not let your good be spoken of as evil."  So how do we reconcile Romans 14:16 with our words and actions?  Generally we will not be faced with such 'out there' ministries!  But we are called to be careful concerning our Christian testimony – what we say and do!
       ✞      Although I do not believe drinking a glass of wine or beer is something Christians should never do, I will be careful not to let my freedom become "…a stumbling block…" (Romans 14:13) to a brother or sister who does not have that conviction!   Many times you can find the best food in a place that also sells alcoholic beverages.  In the churches where we have served, Hope and I would find such a place and order a good pizza or sandwich.  The beverage of choice? – a soft drink!  But we always chose 'our getaway place' quite a distance from our church – so our good would not be spoken of as evil !
       ✞      When I was in Bible college at a very conservative school, there were prohibitions against drinking, smoking, dancing, movies, and a few other things!  Are these things wrong?  Paul writes in Romans 14:14, "I know and am convinced that there is nothing unclean of itself…."  My beautiful wife Hope and I would dance together in our apartment, and even sneak in a movie once in awhile.  While we saw nothing wrong with our actions, we were careful not to broadcast what we were doing to those who would frown on these activities!
       ✞      My pastor, Ken, has a policy that he never counsels a woman with just him and her present!  Another person, often his wife, is always either in the same room or just outside an open door to the counseling room!  Speaking of counseling, my dear friend, Mitch, a professional Christian counselor, will not counsel anyone unless they agree to have the session visually recorded!
"…do not let your good be spoken of as evil." (Romans 14:16).  If, after careful consideration, what you are planning to say or do will not pass this Second Gate Of Christian Conduct, don't proceed!  If you pass the Romans 14:16 test, go on to The Third Gate Of Christian Conduct!