March 26, 2018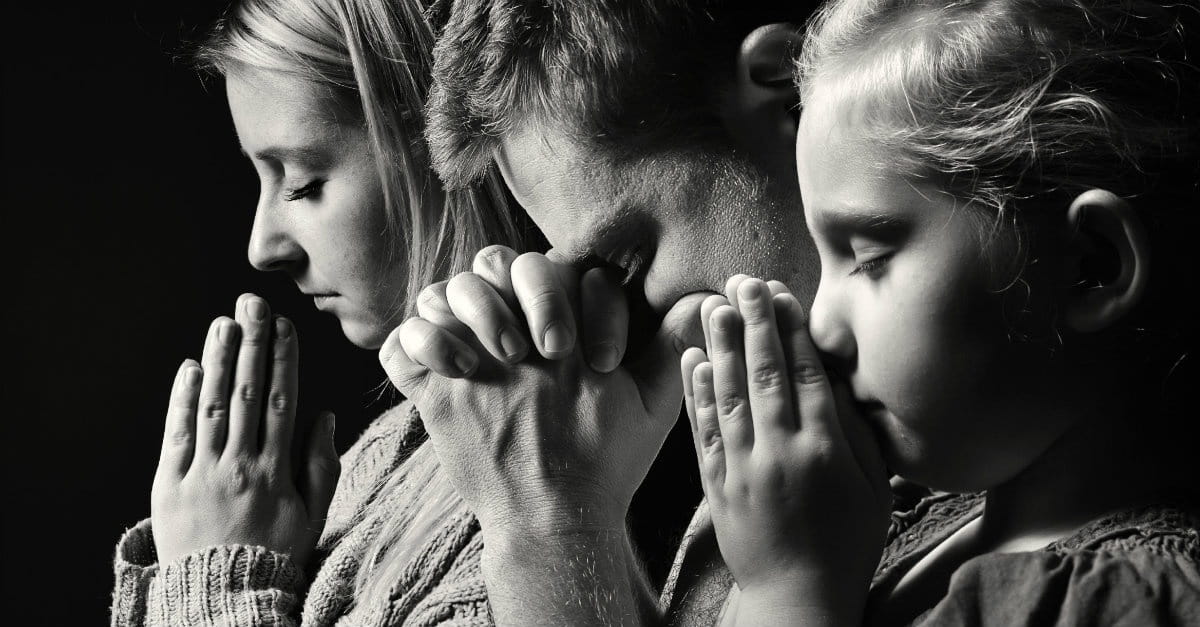 Revelation 3:15-17
(All Scripture is from the New King James Version unless otherwise indicated)
In Revelation 2 and 3, Jesus dictates to the Apostle John seven letters "…to the seven churches which are in Asia [Minor]…" (Revelation 1:11). These churches, though all existing at the end of the first century, represent the span the Church Age – from Pentecost to the Rapture. They also show forth every kind of church that can exist through the ages – from a vibrant spiritually alive congregation to one barely showing any life at all! I am going to concentrate on the seventh letter, "…to the church of the Laodiceans…" (Revelation 3:14). Here is what Jesus says about this church in Revelation 3:15 through 17:
      I know your works, that you are neither cold nor hot. I could wish you
      were cold or hot. So then, because you are lukewarm, and neither cold
      nor hot, I will spew you out of My mouth. Because you say, "I am rich,
      have become wealthy, and have need of nothing" — and do not know
      that you are wretched, miserable, poor, blind, and naked….
In The New Open Bible, the Study Aid concerning "The City of Laodicia" tells us:
      In New Testament times, Laodicia was the most important city in the Roman
      province of Phrygia in central Asia Minor [where]…it served as an important
      commercial center at a major crossroads in this part of the Roman Empire.
      This city was known…for its beautiful black wool, which was woven into fine,
      expensive garments. It was populated by a number of wealthy and socially
      prominent citizens, many of whom earned their livelihood by raising the sheep
      which produced the wool.
Yes, Laodicea was a prosperous city! And, as so often happens when people live in a prosperous society, many Laodicians focused upon their prosperity and wealth as the main thing in life! This attitude was prominent among the members of the Laodician church: "I am rich, have become wealthy, and have need of nothing…"! And it gave rise to Three Options for the Laodicians laid out by the Lord in verse 16 of our featured Scripture (we will take the middle option first):
•      "I…wish you were…hot…." Hot is being sold out for the Savior! Let's look at some of the characteristics of being hot for Jesus:
       ✞      First we will go to the Great Commandment in Mark 12:30. I chose Mark's version (see also Matthew 22:37, Luke 10:27) because of the three it includes all four parts of our being by which we are to love God. Also Mark's version is from the lips of the Lord, whereas Luke's version originates from a Jewish lawyer's mouth. Here is Mark 12:30: "…you shall love the LORD your God with all your heart, with all your soul, with all your mind, and with all your strength…." In John 14:15 Jesus tells us, "If you love Me, keep My commandments [obey Me!]." So the Great Commandment could logically read, "…you shall obey the LORD your God with all your heart, with all your soul, with all your mind, and with all your strength…." – obedience to God's leading from our total being, in everything, all the time!
       ✞      Deuteronomy 11:18 and 19 – "…you shall lay up these words of Mine in your heart and in your soul, and bind them as a sign on your hand, and they shall be as frontlets between your eyes. You shall teach them to your children, speaking of them when you sit in your house, when you walk by the way, when you lie down, and when you rise up."
               ▸      Orthodox and Conservative Jews take verse 18 literally, binding small leather boxes on the left arm or forehead containing parchment inscribed with verses from Exodus 13:1 through 16, Deuteronomy 6:4 through 9, and Deuteronomy 11:13 through 21. But is this literal interpretation what God wants? I believe this Scripture means, whatever you think and say (between your eyes – representing the head, the brain, the mind), and whatever you do (on your hand) should be according to God's leading!
               ▸      "…teach…these words of Mine…to your children…." The family is the first institution for the proper training of future generations – not society, and not even the church or a Christian school! But you don't have to teach them to your children all the time – only when you are in your house or out of it; only when you lie down or when you are not lying down! I am speaking very facetiously! Obviously, it is all the time, by word and deed, that we should be instructing our family in godliness!
               ▸      I believe the New Testament version of this Deuteronomy passage is succinctly stated by Paul in Colossians 3:16 and Ephesians 6:4: "Let the word of Christ dwell in you richly…[and] bring…your children…up in the nurture and admonition of the Lord."
       ✞      Ephesians 6:18 – "Praying always with all prayer and supplication in the Spirit, being watchful to this end with all perseverance and supplication for all the saints…" Does always mean spending 24/7 in prayer? I (and many others) believe it means that your life is to be so in tune with the Lord that prayer just flows in natural conversation at any time! Also, Paul reminds us that as Christians we should be lifting up one another to God much more than we normally do!
       ✞      Hebrews 10:24 and 25 – "…let us consider one another in order to stir up love and good works, not forsaking the assembling of ourselves together…." Getting together as Christians for worship and fellowship is important! Don't neglect this! And its purpose is to lovingly look upon each other's lives and encourage one another in the faith!
       ✞      The Macedonian Christians were held up as an example of faithful stewardship. Paul tells us in II Corinthians 8:2 through 5 that "…they were freely willing…[and] first gave themselves to the Lord, and then to us…beyond their ability…[because of] great trial of affliction…and their deep poverty…." Do we give a tithe and more to the One who owns everything (see Psalm 50:10-12) including us!
       ✞      Acts 1:8 – "…you shall be witness to Me in Jerusalem, and in all Judea, and in Samaria, and to the end of the earth." (See also Matthew 28:18-20; Mark 16:15; I Peter 3:15). Others need to hear the gospel and be saved! (See Romans 10:13-15). Are you obeying the Great Commission?
These five things will mark one who is hot for Jesus Christ: the Word, Prayer, regularly congregating, giving, and witnessing! And the mark (above) identifying a hot Christian preceding these five applies to them all – obedience!