August 17, 2016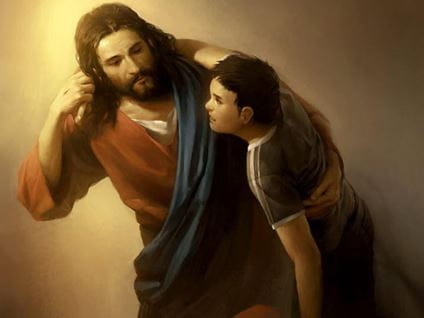 Romans 8:28, 29
(All scripture is from the New King James Version unless otherwise indicated.)
In 1981 Rabbi Harold Kushner authored a book, When Bad Things Happen to Good People.  In it he writes:
      I believe in God.  But I do not believe the same things about Him that I did
      years ago, when I was growing up or when I was a theological student.  I
      recognize His limitations.  He is limited in what He can do by laws of na-
      ture and by the evolution of human nature and human moral freedom.
The problem with such thinking is that it calls into question God's omnipotence (that He is all-powerful.)  Do we have a God who cannot control all of Hie creation?  That certainly is not what the Scriptures teach!
There are many Scriptures that teach us of God's ultimate power.  Perhaps a summery passage can be found in Daniel 4:34 and 35:
      …His dominion is an everlasting dominion, and His kingdom is from
      generation to generation.  All the inhabitants of the earth are reputed
      as nothing; He does according to His will in the army of heaven and
      among the inhabitants of the earth.  No one can restrain His hand or
      say to Him, "What have You done?"
This brings us to our featured Scripture – Romans 8:28 and 29:
      And we know that all things work together for good to those who love
      God, to those who are the called according to His purpose.  For whom
      He foreknew, He also predestined to be conformed to the image of His
      Son, that He [Jesus] might be the firstborn among many brethren.
Romans 8:28 is often quoted to show that only good things will happen to believers!  But too many times the last part of verse 28 and all of verse 29 are left out!  God's purpose is plainly stated:  His children are to be conformed to the image of His Son!  I don't know about you, but I suspect that, like me, you have a long way to go to be like just like Jesus!  We have a lot of rough edges in our lives that need to be 'ground off' (like putting metal to a grinding wheel) to become like God's Son.  Such action can hurt!  But it is necessary!
So does God's good purpose always feel good?  Sometimes, what God sends into our lives to make us more and more like Jesus really hurts!  But, if the ultimate good is to be conformed to the image of His Son, then it is good even if it hurts and seems bad to us!
It says in James 1:17 that "Every good gift and every perfect gift is from above, and comes down from the Father of lights, with whom there is no variation or shadow of turning."  According to Job's example in Job 1:12 and 2:6 where Satan tested this ancient believer, even the devil's temptations and trials that touch our lives are under God's control!  Such trials and temptations give us spiritual backbone (maturity – see Ephesians 4:12-16).  Yes, even Satan's workings God uses to make us increasingly like Jesus Christ! (See Romans 5:3-5; James 1:2-4).
So what should we do when such testings come into our lives?  Are we to just sit back and let them happen since they are in God's will for us?  No! There are several things we need to do!
•      God's Word tells us we are to thank God "…for all things…" (Ephesians 5:20), and "…in everything…" (I Thessalonians 5:18).  If, as it says in our featured Scripture, "…that all things work together for good…" (Romans 8:28), then certainly we can and should offer thanks to our heavenly Father – even if what is happening to us hurts!
•      According to James 1:2 through 5, we are to "Count it all joy when…[we] fall into various trials…" (verse 2).  The idea in the Greek is to mark it down in the joy column, as if we are making a bookkeeping entry.  God is making us "…perfect and complete, lacking nothing." (verse 4).  The only One perfect and complete is Jesus!  So God, through trials, is making us more like our Lord!  But I include verse 5 here also:  "If any of you lacks wisdom, let him ask of God…and it shall be given him."  Our heavenly Father wants us to understand the reason for our trials and what He is doing in our lives through them!
•      While God allows Satan to inflict his dirty work on us, and the Lord's intention is to produce good from such trials in our lives, the devil will do his best to turn those trials and testings into that which will steal our joy, kill our faith, and destroy our Christian testimony! (See John 10:10).  So, in trails, we are to redouble our efforts to stay close to the Lord!  By the way, the best time to prepare for the hard seasons of life is not when they are upon us!  Prepare now, when things are going more smoothly in life, and you have more time and opportunity!
•      There is a spiritual war raging in and around us – God against Satan!  We are to stand solidly with our Lord and fight against the devil's inroads!  As Paul implores us in Ephesians 6:13:  "…take up the whole armor of God, that you may be able to withstand in the evil day, and having done all, to stand." (See II Corinthians 10:3-5; Ephesians 6:10-18).  Jesus victoriously battled the evil one during His tri-fold temptation on the mount (see Matthew 4:1-11; Luke 4:1-13).  And He showed us also how to battle – to "…submit to God.  Resist the devil and he will flee from you." (James 4:7).
•      We are to seek God's healing in our trials and testings – whether that healing is physical, mental, emotional, spiritual, relational, or material (see Psalm 41:4; 103:3; Jeremiah 17:14; Luke 4:18). As it says in James 5:14:
      Is anyone among you sick?  Let him all for the elders of the church, and
      let them pray over him, anointing him with oil in the name of the Lord. 
      And the prayer of faith will save the sick, and the Lord will raise him up
      ….pray for one another, that you may be healed.
•      We are to believe and apply to our situation what it says in Deuteronomy 33:25:  "As your days, so shall your strength be."  No matter how hard the trial we are facing, God's strength is always greater!  And He will impart to us His strength to match – yea, even to exceed – our trial!
•      And finally, we are to trust God as our loving heavenly Father – that He will always do the best for His children in any situation!  As it is written in Matthew 7:11, "If you…know how to give good gifts to your children, how much more will your Father…in heaven give good things to those who ask Him!"