March 8, 2017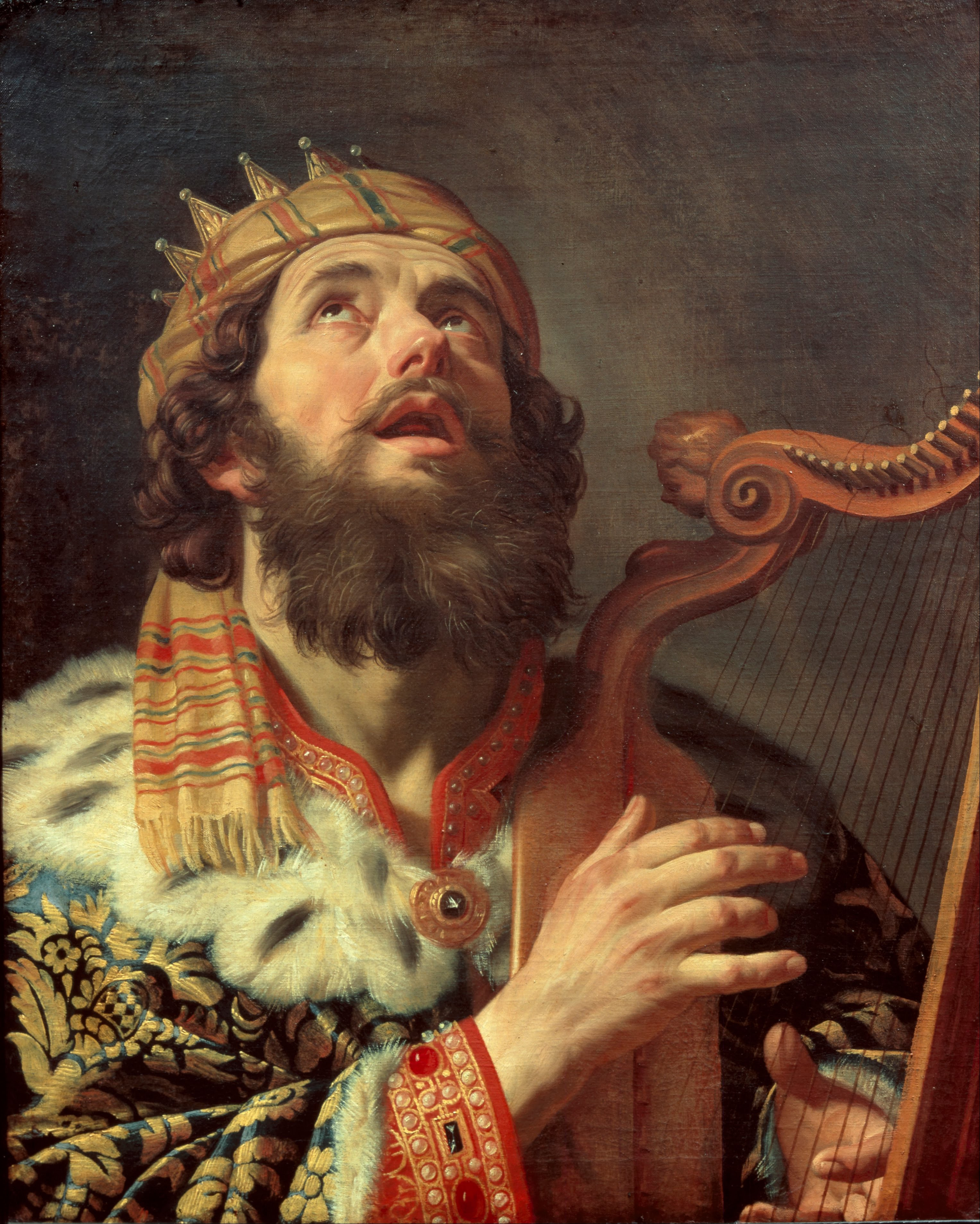 I Kings 14:8
(All scripture is from the New King James Version unless otherwise indicated.)
We looked at the first of Two Kings – Saul.  This man was the people's choice, and he, with many flaws, failed to lead Israel in a godly manner!  Now, lets examine briefly the second of Two Kings – David.  Here is what the LORD said of him in I Kings 14:8:  "…My servant David…kept My commandments and…followed Me with all his heart, to do only what was right in My eyes."  This statement was given to Jeroboam I, the first king of Israel after the northern kingdom broke away from the southern kingdom of Judah under Rehoboam, Solomon's son.  God was saying that compared to David, Jeroboam was not a good king!
But this summary of David from I Kings 14:8 gives me pause – as does another in Acts 13:22 (quoting I Samuel 13:14):  God "…gave testimony and said, 'I have found David the son of Jesse, a man after My own heart, who will do all My will.' "  I find such praise from the LORD amazing in light of David's many failings:
•      I Samuel 21:10-15 – David pretended insanity before the Philistine king Achish, because he was afraid that he would be arrested for having fought against the Philistines and having killed Goliath their champion in battle which resulting in the Israelites' victory over the enemy army (see I Samuel 17:1-53).
• God told the Israelites that any future king should not have many wives (see Deuteronomy 17:17).  From the time of Adam, one woman per man was God's ideal! (See Genesis 2:22-24).  But, in II Chronicles 3:1 through 3, six of David's wives are named, and in verse five, a seventh – Bathsheba – is listed.  It is recorded in the same chapter, verses 6 through 9, the names of another ten children, implying more wives!  Also, in verse 9 it says, "…besides the sons of the concubines."  So other women were involved with the king.  David had a lot of wives and concubines – going against the revealed will of God!
•      II Samuel 11:1-5 – The king lusted over beautiful Bathsheba when he saw her from his palace bathing on the courtyard roof of her nearby house.  Although David knew she was married to one of his faithful army officers, Uriah, he sent for her, engaged in intercourse with her, and she became pregnant!
•      II Samuel 11:6-15 – David tried to cover up his infidelity by bringing Uriah home on leave from a battle with the Ammonites, and encouraging him to go have sex with his wife – even getting the man drunk!  When that didn't work, the king wrote an order to the army commander Joab to position Uriah in battle in such a way that he would be killed!
•      After that fiasco, family troubles plagued King David!  This indicated, not just punishment from God, but David's failure as a father to raise godly sons!
      ✞      David's son Amnon raped his half-sister Tamar! (See II Samuel 13:1-20).
      ✞      Another son, Absolom (Tamar's brother), murdered Amon for having violated his sister! (See II Samuel 13:22-29).
      ✞      Absolom tried to wrest the kingdom from his father, planning in that rebellion to kill David! (See II Samuel 17:1-4).
      ✞      Adonijah, another son of David, also tried to usurp the throne of his father! (See I Kings 1:5).
•      One of the last sinful acts of King David was to order a census of his potential army (see II Samuel 24:1-4).  This was against God's will and, in the end it cost the lives of 70,000 Israelites! (See II Samuel 24:15).
David was not by his own actions a righteous man!  He was a great sinner!  How, then, could God say of him, "I have found David the son of Jesse, a man after My own heart, who will do all My will." (Acts 13:22)?
      ✞      Although he was a great sinner, David was also a great repenter! (See Psalms 51 and 32 in that order).
      ✞      He knew the meaning of substitutional atonement (which is fully explained in the New Testament – see for instance Romans 4:23-25; II Corinthians 5:21).  For in Psalm 32:1 and 2 David wrote:  "Blessed is he whose transgression is forgiven, whose sin is covered.  Blessed is the man to whom the LORD does not impute iniquity…."
      ✞      He was clean and holy before God and accepted by Him because of his faith in the promises of the forgiving LORD!
While Saul was the first king of Israel, he was not first in God's eyes!  David was God's choice – so much so that the LORD promised his dynasty would last forever! (See II Samuel 7:16).  And that dynasty culminated in Jesus Christ, of whom it is written in Luke 1:33:  "And He will reign over the house of Jacob forever, and of His kingdom there will be no end."
Make sure this Jesus, the Son of David is King over your life!