April 3, 2017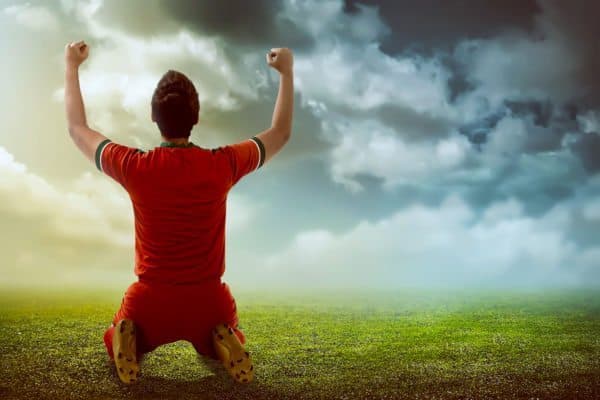 Galatians 5:16, 17
(All scripture is from the New King James Version unless otherwise indicated.)
Our featured Scripture of Galatians 5:16 and 17 tells us of the War Within – the battle that every born again Christian experiences as he or she tries to live for the Lord Jesus Christ.
      Walk in the Spirit, and you shall not fulfil the lust of the flesh.  For the
      flesh lusts against the Spirit, and the Spirit against the flesh; and these
      are contrary to one another, so that you do not do the things that you
      wish.
The War Within is the constant battle between two natures:  the old sinful nature with which everyone is born, and the new Godly nature implanted by the Holy Spirit when one receives Christ as Savior.  As Paul tells us, how to win the war is to walk in the Spirit !  We started to examine how to do that in our last blog, studying two relevant Scriptures:
•      Colossians 3:9 and 10 – "…put off the old man with his deeds, and…put on the new man who is renewed in knowledge according to the image of Him who created him."  A brief review of what we learned is that we must feed the new nature by God's Word regularly taken in!  And we must starve the old nature by refusing to allow the constant input of the godless world!
•      Luke 22:42 – "Father, if it is Your will, remove this cup from Me; nevertheless not My will, but Yours, be done."  This was Jesus' victory of the cross – when He determined to accomplish the Father's will, no matter what!  This can be our victory also – if we seek God's will over our own in everything!
Let's go on to other Scriptures that lend to our winning the War Within!
•      Mark8:34 – "…when [Jesus]…called…His disciples…He said to them, 'Whoever desires to come after Me, let him deny himself, and take up his cross, and follow Me.' "  What does it mean to carry your cross?  Some think it is some uncomfortable thing that continually plagues them, such as an irritable mate, rebellious children, personal health problems, a cantankerous boss at work, etc.  And they bemoan, "Oh, the burden of the cross I have to carry! "  But a cross in Jesus' day was an instrument of death!  And to take up your cross, and follow Jesus – you are going out to die with Him! (See April 26, 2013 blog – Gladly, The Cross-Eyed Bear!).  Since we are following our Lord out to die (see Hebrews 13:12, 13), what is to be put to death is the old sinful nature!  As Paul wrote in to the Roman Christians in Romans 6:6 and 7:
      …knowing this, that our old man was crucified with Him, that the body of
      sin might be done away with, that we should no longer be slaves of sin. 
      For he who has died has been freed from sin.
How was Jesus 'crucified' even before He was nailed on the cross?  He prayed, "…nevertheless not My will, but Yours, be done."  And we 'crucify' our old sinful self the same way!
•      Luke 9:23 – Jesus "…said to them all, 'If anyone desires to come after Me, let him deny himself, and take up his cross daily, and follow Me."  This quote is in all three synoptic gospels.  But only in Luke does Jesus add "…take up his cross daily, and follow Me…"!  Paul echos his Lord in I Corinthians 15:31 when he says, "…I die daily."  It could read, "I die moment by moment! "
The point is this:  In all situations, pray "Not what I want, Lord.  What do you want?  Tell me, and I will do it!"  Seek God's will and do it!  This accomplishes what Paul admonishes us to do in Romans 6:11 through 14:
      Likewise you also, reckon yourselves to be dead indeed to sin, but alive to
      God through Jesus Christ our Lord.  Therefore do not let sin reign in your
      mortal body, that you should obey it in its lusts.  And do not present your
      members as instruments of unrighteousness to sin, but present yourselves
      to God as being alive from the dead, and your members as instruments of
      righteousness to God.  For sin shall not have dominion over you, for you
      are not under law but under grace.
•      If you are not experiencing a victorious Christian life, perhaps you are thinking as I did in my early walk with the Lord:  "Jesus, I hear of believers experiencing victory all around me.  I must be lacking something.  Please give me what I need to please you consistently."  But then I read II Peter 1:3 and 4 (Good News Bible – Read also the blog from May 30, 2014 – What Am I Yet Lacking?):
      God's divine power has given us everything we need to live a truly reli-
      gious life through our knowledge of the One who called us to share in
      His own glory and goodness.  In this way He has given us the very great
      and precious gifts He promised, so that by means of these gifts you may
      escape from the destructive lust that is in the world, and may come to
      share the divine nature.
The only thing I am lacking is comprehending what God has already given me!
• Finally, if it all seems overwhelming, remember Philippians 2:13:  "…it is God who works in you both to will and to do of His good pleasure."  Yes, He gives us the strength to accomplish whatever He leads us to do!  But He also gives us the will – the want to – to do of His good pleasure.  And when we really want to do something, it is relatively easy to do it!  This is why David wrote in Psalm 37:4, "Delight yourself also in the LORD, and He will give you the desires of your heart."
Paul exclaims in I Corinthians 15:57, "…thanks be to God, who gives us the victory through our Lord Jesus Christ." Follow what the Bible says leads to victory, and you will be able to shout out the same as did Paul!