September 4, 2017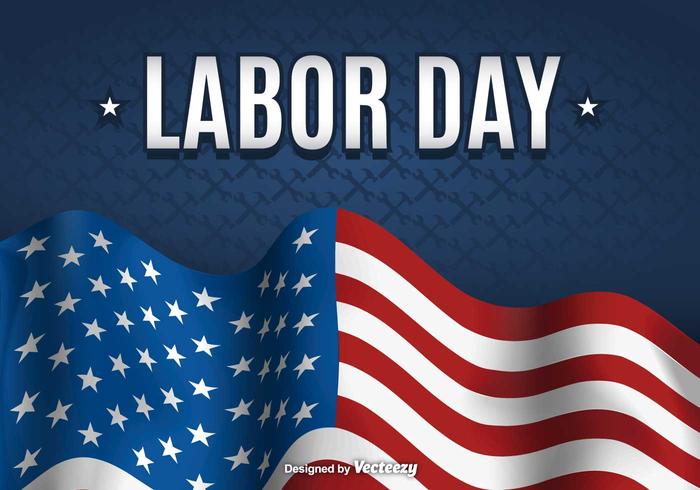 Ecclesiastes 9:7-10
(All Scripture is from the New King James Version unless otherwise indicated)
Solomon – the richest and wisest king in history (see I Kings 3:12, 13) – wrote Ecclesiastes toward the end of his life.  This book often has a negative tone to it because Solomon did not finish his time on earth in the way he should have!  He made several ungodly choices that negatively affected his devotion to the LORD!
•      God had said in Deuteronomy 17:16:  Any future king "…shall not multiply horses for himself, nor cause the people to return to Egypt, to multiply horses, for the LORD has said to you, 'You shall not return that way again.' "  The Israelites spent 430 years in Egypt (see Exodus 12:40, 41), many of those years in slavery, and God did not want them to go back to Egypt for any reason!  Also, if the king multiplied horses for himself, he would trust in the military strength of his army, and not in God! (See Psalm 33:17; 147:10; Proverbs 21:31).
But, it tells us in II Chronicles 9:25 that "Solomon had four thousand stalls for horses and chariots, and twelve thousand horsemen whom he stationed in the chariot cities and with the king at Jerusalem."  Also, Solomon acted as an import agent for other nations who desired to purchase horses from Egypt (see I Kings 10:28, 29).
•      In Deuteronomy 17:17 the people were warned concerning a future king:  "…nor shall he greatly multiply silver and gold for himself."  Yet Solomon had a yearly income greatly exceeding six hundred and sixty-six talents of gold ! (See I Kings 10:14, 15).  A talent is about 75 pounds.  Six hundred and sixty-six talents would be almost 25 tons of gold!  At today's prices, that would be approximately one trillion dollars……… annually!  And that amount didn't even include the money received "…from the traveling merchants, from the income of traders, from all the kings of Arabia, and from the governors of the country…"! (I Kings 10:15).
Paul warns us in I Timothy 6:10, "…the love of money is the root of all kinds of evil, for which some have strayed from the faith in their greediness, and pierced themselves through with many sorrows."  And the apostle tells Timothy in verse 17, "Command those who are rich in this present age not to be haughty, nor trust in uncertain riches but in the living God…."  Solomon put himself in danger because of his great riches!
•      Perhaps Solomon's greatest sin was going against what is written about future kings in Deuteronomy 17:17:  "Neither shall he multiply wives for himself, lest his heart turn away…."  But we are told in I Kings 11:3 that Solomon "…had seven hundred wives, princesses, and three hundred concubines, and his wives turned away his heart…" from God!  And from where did he get his seven hundred wives?  From Egypt, from…
      …the Moabites, Ammonites, Edomites Sidonians, and Hittites — from
      the nations of whom the LORD had said to the children of Israel, "You
      shall not intermarry with them, nor they with you.  For surely they will
      turn away your hearts after their gods."  [Yet] Solomon clung to these
      in love.
It was in this sad and backslidden state that Solomon wrote Ecclesiastes!  Now, there is some good wisdom in this book!  But there is also a strong element of disappointment with life and the vanity of it all.  Here is Ecclesiastes 9:7 through 10:
      Go, eat your bread with joy, and drink your wine with a merry heart;
      for God has already accepted your works.  Let you garments always be
      white, and let your head lack no oil.  Live joyfully with the wife whom
      you love all the days of your vain life which [God]…has given you under
      the sun, all your days of vanity; for that is your portion under the sun. 
      Whatever your hand finds to do, do it with your might….
What can we glean from all this?
•      We are accepted by God in the Lord Jesus Christ – by what He accomplished for us on the cross and by His resurrection!  As it says in Ephesians 1:6 and 7, "…He has made us accepted in the Beloved.  In Him we have redemption through His blood, the forgiveness of sins, according to the riches of His grace…."
•      We are to enjoy our life in Him!  We are told in I Timothy 6:17:  "…the living God…gives us richly all things to enjoy."
•      Ecclesiastes 9:10 – "Whatever your hand finds to do, do it with your might…" – certainly a good Labor Day admonition!  Paul must have had this Scripture in mind when he wrote…
      ✞      …I Corinthians 10:31 – "…whether you eat of drink, or whatever you do, do all to the glory of God."
      ✞      …Ephesians 6:5 through 9 (1899 Douay-Rheims Bible).  Servants and masters, in this Scripture, can be considered in the context of employees and employer:
      Servants, be obedient to them that are your lords according to the
      flesh, with fear and trembling, in the simplicity of your heart, as to
      Christ.  Not serving to the eye, as it were pleasing men:  but, as the
      servants of Christ, doing the will of God from the heart.  With a good
      will serving, as to the Lord, and not to men.  Knowing that whatso-
      ever good thing any man shall do, the same shall he receive from the
      Lord, whether he be bond or free.  And you, masters, do the same
      things to them, forbearing threatenings:  knowing that…both…them
      and you [are destined to be]…in heaven.  And there is no respect of
      persons with Him.
      ✞      …Colossians 3:17 – "And whatever you do in word or deed, do all in the name of the Lord Jesus, giving thanks to God the Father through Him."
Enjoy Labor Day!  And thank God for the gift of labor!  Then labor as if you are doing it For The Glory Of God – because you are!