November 8, 2017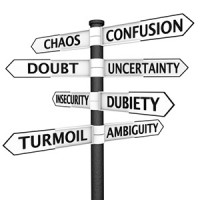 Romans 6:12-14
(All Scripture is from the New King James Version unless otherwise indicated)
How does one go about managing sin?  I struggled with that question for many years.  You see, I am very addictive.  Over the years I have been addicted to nicotine, alcohol, food, gambling, drugs, pornography – and a few other things!  Thank God He has given me victory over all these (although I cannot give up food entirely, and so I still sometimes engage in that battle).  I have to say though, that if I allowed myself even once to indulge in any one of these sinful activities, I think I could slip right back into full-blown addiction!
But how did I manage sin in my life?  I didn't!!!  It managed me!  Here are some Bible truths about our human nature that adds light to the situation:
•      Every one of us is born with a corrupted and sinful human nature!
      ✞      Originally, we were designed to be in our Creator's image, and so be in fellowship with Him.  For it says in Genesis 1:26, "And God said, 'Let Us make man in Our image, according to Our likeness….' "  And every day, God walked in perfect union with His highest creation! (See Genesis 3:8).
      ✞      After our first parents bowed to the devil's temptation (see Genesis 3:1-7), we inherited their sin nature! (See Romans 5:12).  Instead of receiving our nature from God as our Father, we carry Satan's nature within our hearts because he is our father!  We end up naturally doing his will!  As Jesus said to the Pharisees (and to all of us!) in John 8:44:  "You are of your father the devil, and the desires of your father you want to do."
•      What are the desires of your father you want to do?  They are called "…the works of the flesh…" in Galatians 5:19 through 21 (English Standard Version):  "…sexual immorality, impurity, sensuality, idolatry, sorcery, enmity, strife, jealousy, fits of anger, rivalries, dissensions, divisions, envy, drunkenness, orgies, and things like these."  It's not a pleasant list, and not even a complete list! (See also Romans 3:10-18; Ephesians 5:3, 4; Colossians 3:5, 8, 9; II Timothy 3:1-5).
•      Paul, in Romans 6:16 through 22, presents the argument that in our old sinful nature we are "…slaves of sin…" (verse 20).  Here is verse 16:  "Do you not know that to whom you present yourselves to obey, you are that one's slaves whom you obey…? "  A slave must obey his or her master!  And if your master is Satan, then you will obey him whether you want to or not!  Proverbs 5:22 says the same thing:  "His own iniquities trap the wicked man, and he is caught in the cords of his sin."
In Romans 7:5 (God's Word to the Nations), Paul tells us, "While we were living under the influence of our corrupt nature, sinful passions were at work throughout our bodies….our sinful passions did things that result in death."  And the apostle describes his own struggles in Romans 7:7 through 25.  Here are highlights (or should we say lowlights) of Paul's old-nature struggles – verses 14, 15, 17-20, 23, 24:
      …I am carnal [the old sinful nature], sold under sin.  For what I am doing,
      I do not understand.  For what I will to do, that I do not practice; but what
      I hate, that I do….it is no longer I who do it, but sin that dwells in me.  For
      I know that in me (that is, in my flesh [the old nature] nothing good dwells;
      for to will is present with me, but how to perform what is good I do not find. 
      For the good that I will to do, I do not do; but the evil I will not to do, that
      I practice.  Now if I do what I will not to do, it is no longer I who do it, but
      sin that dwells in me….I see another law in my members, warring against
      the law of my mind, and bringing me into captivity to the law of sin which
      is in my members….O wretched man that I am!  Who shall deliver me from
      this body of death?
So we cannot succeed in Managing Sin!  If we push it down in one place in our lives, it will pop up in another – kind of like the arcade game of 'Whack-a-Mole'.  What do we do if we cannot be Managing Sin?  We must eradicate it!
•      But, as the apostle Paul found out, it is impossible to do this by ourselves!
      ✞      In Isaiah 64:6, the prophet laments this truth concerning how we appear in God's eyes:  "But we are all like an unclean thing, and all our righteousnesses are like filthy rags."  Our righteousnesses are the very best we can do on our own!  So if our righteousnesses are like filthy rags before God, what do our wicked works look like to Him?  If Isaiah's statement is true – and it is – before the Lord on our own, no matter how good we think we might be, we can only add more and more sin to our account!
      ✞      We must find some other way, someone else to eradicate our sinful nature!  That someOne else is Jesus Christ!
•      The eradication of our sinful nature is really two-fold:
      ✞      When we come to God through faith in Jesus Christ, believing that…
              ▸      …He became sin and sinner before the Father!
              ▸      …He died for me on the cross!
              ▸      …He paid the penalty fully for all sin for all time!
              ▸      …He gives me His own righteous standing before the Father!
                                               …(see II Corinthians 5:21)…
We are given a new Godly nature (see II Corinthians 5:17; Colossians 3:10), that cannot and will not sin! (See I John 3:9; 5:18).  The problem is that we still have the old sinful nature – that nature that only can sin!
      ✞      We must learn to allow that new Godly nature to dominate our life!  And this is where our featured Scripture comes in, Romans 6:12 through 14:
      …do not let sin reign in your mortal body, that you should obey it in its
      lusts.  And do not present your members as instruments of unrighteous-
      ness to sin, but present yourselves to God as being alive from the dead,
      and your members as instruments of righteousness to God.  For sin shall
      not have dominion over you, for you are not under law but under grace.
              ▸      It is a conscious moment-by-moment choice which nature will rule my life!  The best way to handle this challenge is by following what Jesus said in the Garden of Gethsemane as He prayed to the Father – Luke 22:42:  "…nevertheless not My will, but Yours be done."
              ▸      We can tilt the battle greatly in our favor by feeding the new nature with Spiritual sustenance, God's Word, the Bible! (See Job 23:12; Jeremiah 15:16; Matthew 4:4; John 17:17; Romans 12:2; Colossians 3:10, 16; I Peter 2:2).
And so, instead of trying to be Managing Sin in my life, I have learned to let God eradicate my sin!  I just continue to do what the Lord tells me to do!  It is all in the Bible!  As it says in II Peter 1:3 and 4:
      …His divine power has given to us all things that pertain to life and godli-
      ness, through the knowledge of Him who called us by glory and virtue, by
      which have been given to us exceedingly great and precious promises, that
      through these you may be partakers of the divine nature, having escaped
      the corruption that is in the world through lust.